Sold out
Polystachya perrieri selfing#774 (approximately 25 seedlings per flask).
The Species: This is a cool growing species from Madagascar where it is found growing above 6000 ft elevation. It is a compact plant with flowers that are about 2/3" wide and very showy. The spike can branch and continues to flower over a period of time.
Culture: I have always grown it potted in a fine bark mix with moderate light and regular dilute fertilizer. I have grown it with 56F minimum nights, but find it is more robust at 50F minimum nights.
Parent: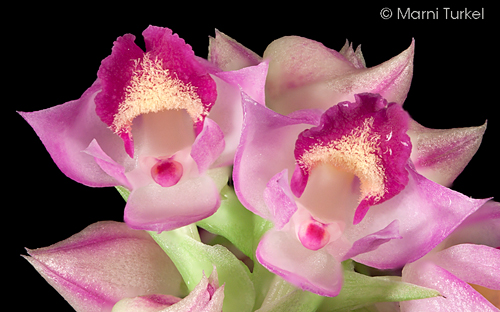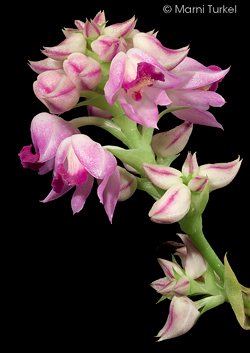 The potted plant is growing in a 2.25" pot.