Sold out
Papilionanthe vandarum outcross #1847 ('9049' x 'Halcyon') (approximately 25 seedlings per flask).
The Species: This pendant species grows at elevations from 4000 to 5750 ft in the Himalayas from India and Assam through to southern China. The leaves are terete and the plant seems to cascade in a loose zig-zag fashion. The fragrant flowers are about 2" tall and produced on a spike with 1 to 3 flowers open simultaneously.
Culture: I grow this in both intermediate and cool conditions I have always maintained watering year round, but it occurs to me as I write this that it may benefit from a somewhat drier winter. It has done well mounted on hardwood and also in a net pot in moss.
Capsule parent: Papilionanthe vandarum '9049'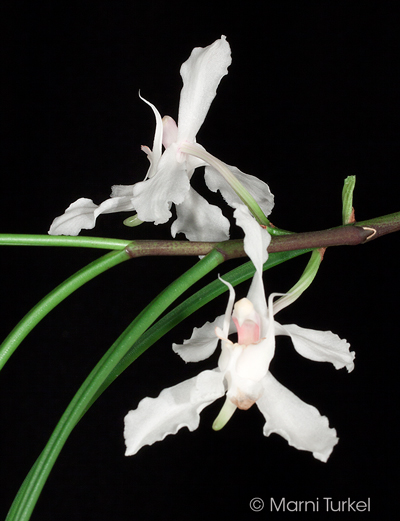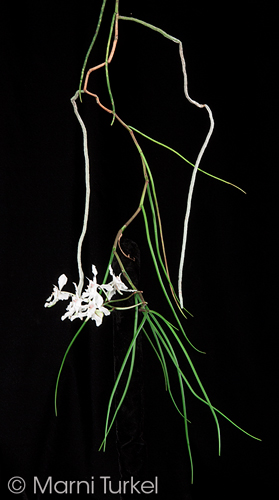 Pollen parent: Papilionanthe vandarum 'Halcyon'