Sold out
Phalaenopsis chibae outcross #4588 ('4739' x '1436') (approximately 25 seedlings per flask).
The Species: An endemic species found in Vietnam near Dalat where it grows as an epiphyte at elevation between 1300 and 1950 ft. The leaves usually are up to 5" long and the flowers about 1/2" wide. Literature says it can have up to 13 flowers per inflorescense, but as you can see in the image below I have far more from that on a single inflorescense to say nothing of the fact that they are branched. They seem to bloom over a long period of time.
Culture: I grow this with 65F minimum nights with daytime highs in the low 80's. In nature it received several months that are significantly drier that other times of year. I have not given it a drier winter and it still blooms well. It seems to do well with more light than other Phalaenopsis species. It can be grown potted in a medium that allows the roots to dry quickly. My personal expericence has only been with mounted plants where they get watered most days and are dry by the next morning.
Capsule Parent: Phalaenopsis chibae '4739'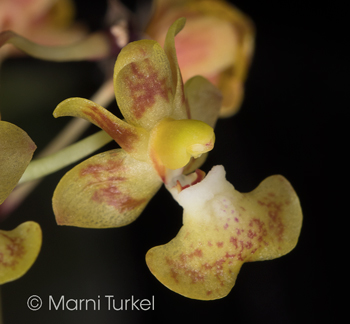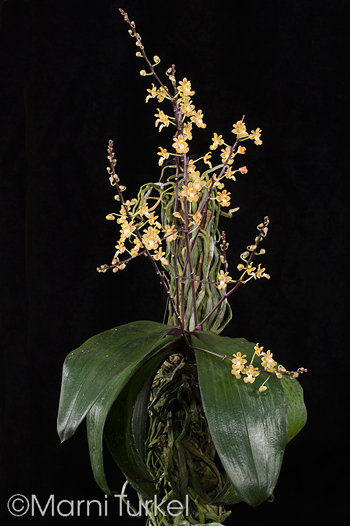 Pollen Parent: Phalaenopsis chibae '1436'