Sold out
Phalaenopsis lindenii outcross #3696 ('1806' x 'Lisa') (approximately 25 seedlings per flask).
The Species: Besides the beautiful foliage of this species it carries charming flowers 1 to 1.5" wide and open simultaneously. The inflorescence can branch so that it puts on a great display on a small stature plant. The color in the 2nd image is bluer than in reality.
Culture: I currently grow this plant with 65F minimum night temperatures in moderate light. I have also grown with 56F minimum nights. The inflorescence displays best when the plant is mounted, but it can also be grown potted. It is watered daily for much of the year with dilute fertilizer and less often in the winter.
Capsule parent: Phalaenopsis lindenii '1806'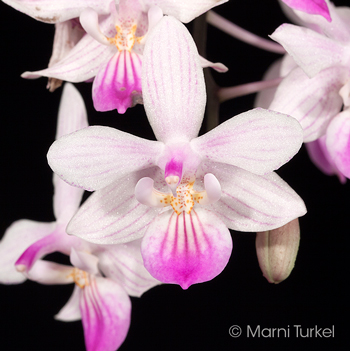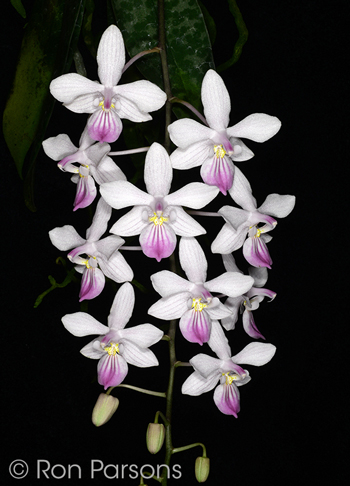 Pollen parent: Phalaenopsis lindenii 'Lisa'