Sold Out
Phalaenopsis lobbii outcross #1395 ('0368' x '8529') (approximately 25 seedlings per flask).
The Species: Phalaenopsis lobbii is found in the eastern Himalayas through to Vietnam. It grows at elevations from 1000 to 4000 feet in humid, mossy forest. Spring is the normal blooming season but flowers can appear at other times as well. The flowers are about 1" and are produced freely on the dwarf plants.
Culture: I have always grown the mature plants mounted on wood so that the long roots can ramble freely. It can be grown warm to intermediate with a cooler, drier winter. Not a hard dry rest, just a bit less water and fertilizer.
Capsule parent: Phalaenopsis lobbii '0368'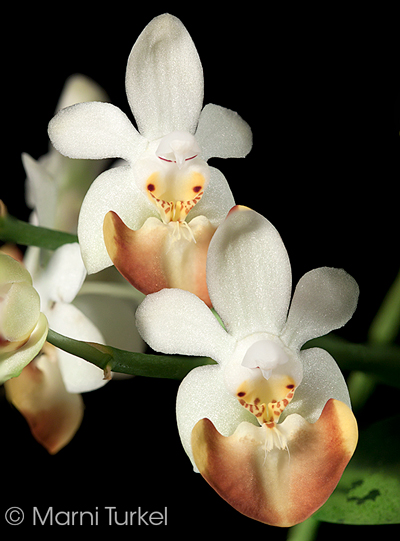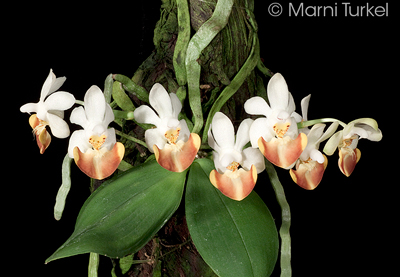 Pollen parent: Phalaenopsis lobbii '8529'