Sold out
Pleurothallis dilemma outcross #1012 ('7105' x 'SB') (approximately 25 seedlings per flask).
The Species: As interesting out of bloom as in bloom, this Ecuadorian species grows at elevations between 6000 and 6600 feet. It is a successive bloomer so it makes a great specimen plant in every respect.
Culture: This can be grown in the mid range of intermediate but does better for me with 50F minimum nights. I water it year round, with dilute fertilizer added, and grow it it moderately bright light. It just dries between waterings. I prefer to grow it mounted, but there are others who do well with it potted.
Capsule Parent: Pleurothallis dilemma '7105'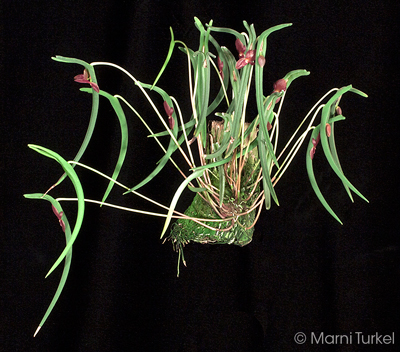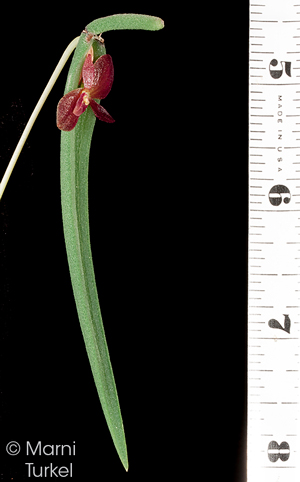 Pollen Parent: