Sold out
Polystachya vulcanica outcross #1915 (Judy' x Stony Point') (approximately 25 seedlings per flask).
The Species: Polystachya volcanica is a charming miniature that is from Rwanda, Uganda and Zaire where it grows at elevations from 5400 to 9900 ft. It usually grows as an epiphyte but can also be found on rocks. The inflorescence can have up to 5 of the 5/8" wide sequential flowers and will bloom off and on during the year..
Culture: I grow this easy species in intermediate to cool conditions. Moderate light levels and regular dilute fertilizer. It can be grown potted or mounted. I water year-round and water as it approaches dryness. Some literature recommends a cooler, drier rest, but I have not tried that.
Pollen parent: Polystachya vulcanic 'Stony Point'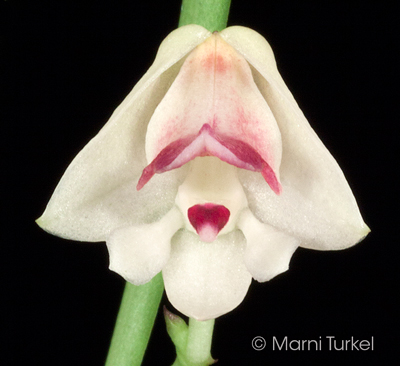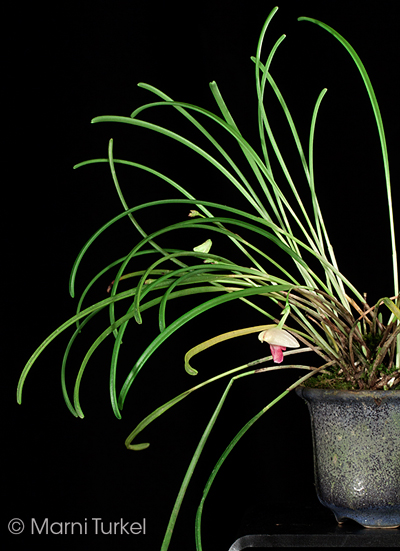 Capsule parent: Polystachya vulcanica 'Judy'