Sold Out
Rhynchostele cervantesii pink outcross #602 ('Stony Point' x 'SB Pink') (approximately 25 seedlings per flask).
The Species: A miniature Mexican species from elevations between 4600 and 10,500 feet in oak and pine forest. The parents of this cross are dark pink, unrelated clones.
Culture: It grows cool-intermediate to cool with a warmer wet summer and a cooler, drier winter. I fertilize with 1/4 strength fertilizer most of the year. Give it moderate shade and lots of water when growing.
Capsule Parent: Rhynchostele cervantesii pink 'Stony Point'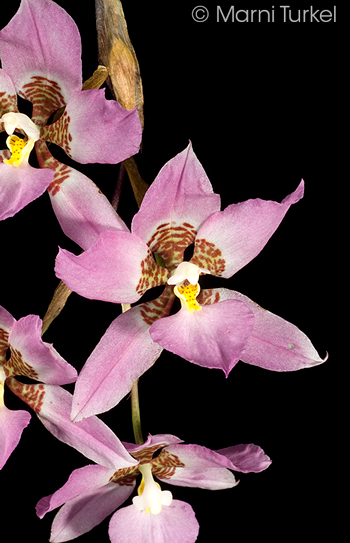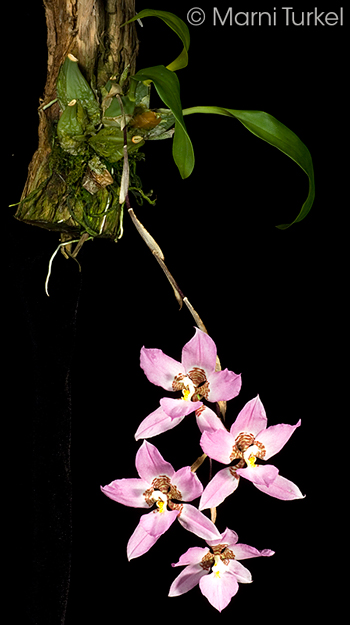 Pollen Parent: Rhynchostele cervantesii 'SB Pink'