Sold out
Rodriguezia granadensis outcross #2298 ('6172' x '9426') (approximately 25 seedlings per flask).
The Species: A charming miniature species only from Colombia. The flowers are normally not quite symmetrical in that the lip is rotated just a bit. I remember the flowers being about 1.25 to 1.5" wide with up to 8 flowers per inflorescence. It grows at elevations from 4250 to 6250 ft. It blooms several time a year for me.
Culture: I have grown this in cool and intermediate conditions, both potted and mounted. The roots like to dry quickly and stay dry for several days between waterings. Grow in moderately bright light and water year round. I think they display best as mounted plants.
Capsule parent: Rodriguezia granadensis '6172'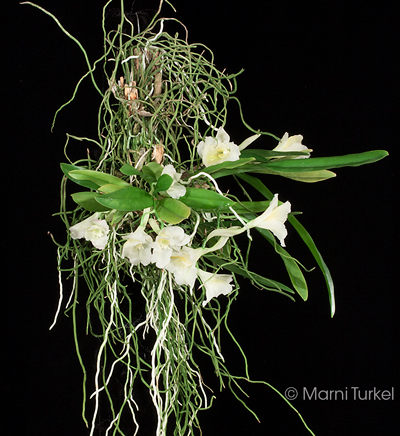 Pollen parent: Rodriguezia granadensis '9426'