Sold out
Rossioglossum williamsianum outcross #793 ('3732' x 2026') (approximately 25 seedlings per flask).
The Species: This is found in Mexico and Guatemala at elevations up to 3300 feet. It comes from lower elevations than many of the rossioglossum species and does well in intermediate conditions. The impressive flowers can be up to 6 inches wide and are long-lasting.
Culture: I grow this plant with 55 degree minimum night temperatures in moderately bright light. When it begins to spike, if you move it to shadier conditions I believe that the flowers will be darker colors. It has done well with regular dilute fertilizer during the growing season and reduced water (but not a hard dry rest) from November through February or March.
Capsule parent: Rossioglossum williamsianum '3732'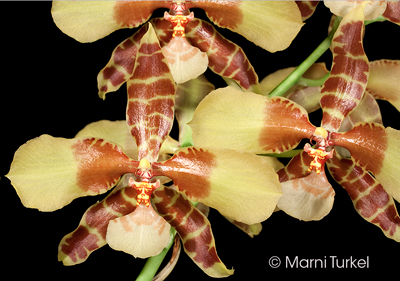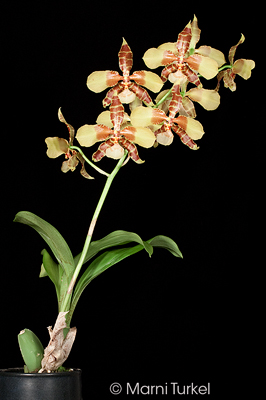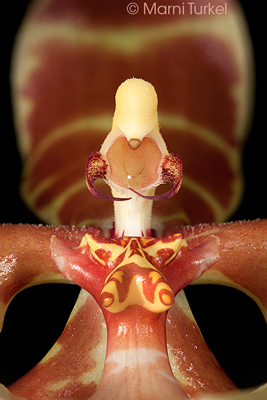 Pollen parent: Rossioglossum williamsianum '2026'