Sold Out
Schoenorchis juncifolia outcross 1979 ('Stony Point' x '6756' (approximately 25 seedlings per flask).
The Species: This is found in Java, Borneo and Sumatra at elevations from 2500 to 6000 feet as a pendant epiphyte. The 4 inch inflorescences have many half inch flowers and look like a miniature wistaria. The clone used as the capsule parent is in bloom almost all year long.

Culture: Because of the pendant habit of the species it is easiest to grow this mounted. I give mine bright morning light and moderate sun the rest of the day, year-round water with dilute fertilizer and almost daily watering. Whether it is a small plant or a large specimen it is a great addition to any collection.
Pollen parent: Schoenorchis juncifolia 'Stony Point'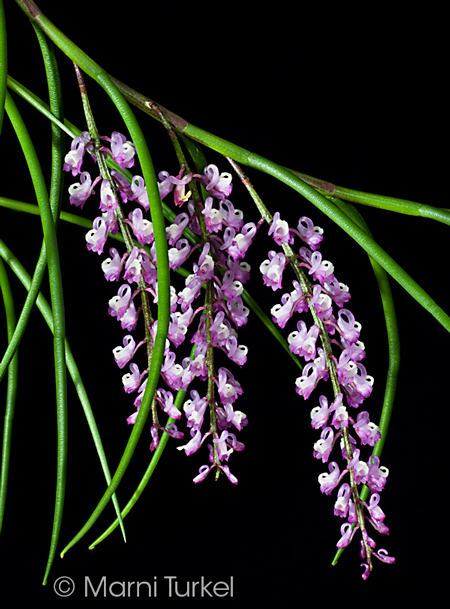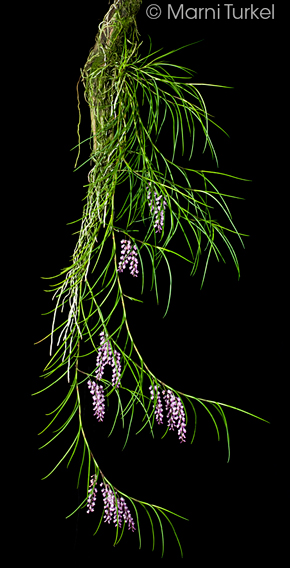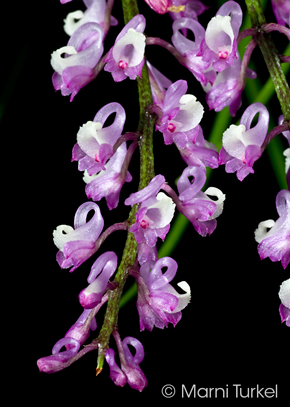 Pollen parent: Schoenorchis juncifolia '6756'