During checkout: select the "Orchid & Flask Orders" payment option.
You will be billed later.
Before you commit to buy, please read About Ordering

Schoenorchis scolopendria Flask (15 plants) outcross #4590.15 (approximately 15 seedlings per flask). I also made the reciprocal cross #2452 (same parents, switched places) that I will be shipping interchangeably under this number.
The Species: This is a recently described species (2012) that is appealing in or out of flower. The succulent, textured leaves hug the mount and produce sparkling 1/4" flowers. It was described from plants from northern Vietnam growing between 1800 to 3000 ft elevation.
Culture: This species needs to be grown mounted where it can dry quickly and remain dry for a few days. I grow it on hard wood or cork without any water retentive material. I've grown it very well with 56F minimum nights, 80F days. It grows in almost cattleya light. I believe it will do well in warmer temperatures. Use dilute fertilizer. It seems to like to creep around all sides of a mount so as it gets bigger, I like to let the mount hang free.
Parent: Schoenorchis scolopendria '0498' 360 degrees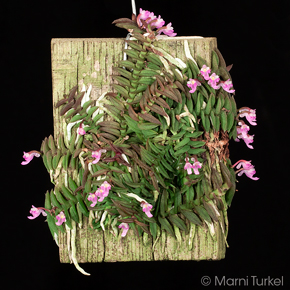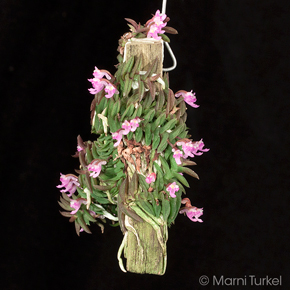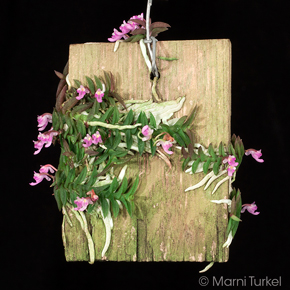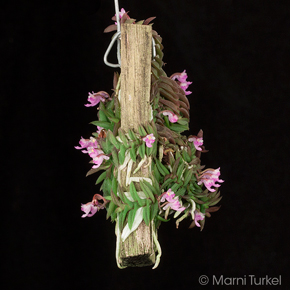 Parent: Schoenorchis scolopendria '1163'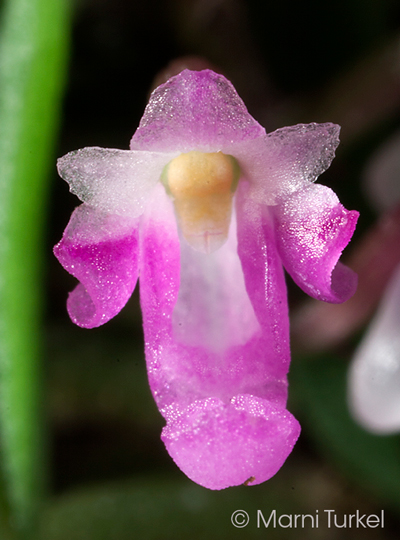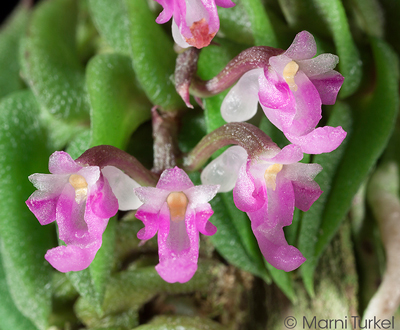 s