During checkout: select the "Orchid & Flask Orders" payment option.
When this item has a price and becomes available for order
you can decide if you want to commit to buy it.
In the shopping cart: use your back button to return
Stereochilus dalatensis outcross #2848 ('2152' x 'CHill') (approximately 25 seedlings per flask).
The Species: A charming, small stature plant that is found in Vietnam and China. I have been unable to find any habitat or elevation information. The flowers are small but showy as well as long lasting making it a rewarding species.
Culture: I grow this in intermediate conditions with year round water and moderate to moderately bright light. I have always grown it mounted. It may benefit by a bit of drying in the winter.
Capsule Parent: Stereochilus dalatensis '2152'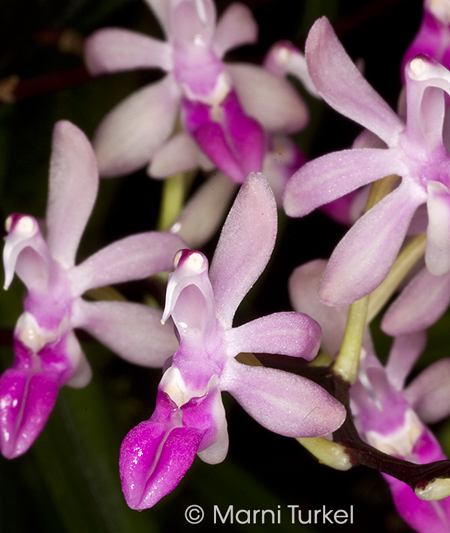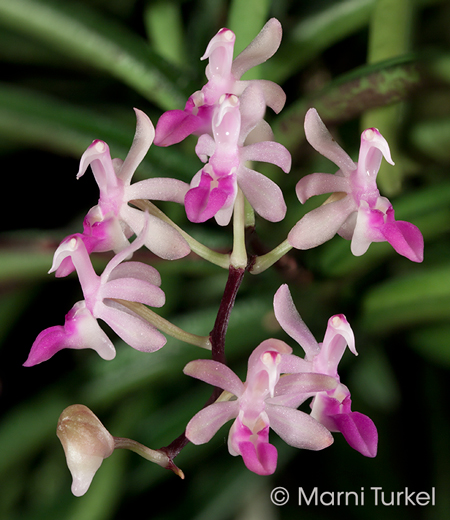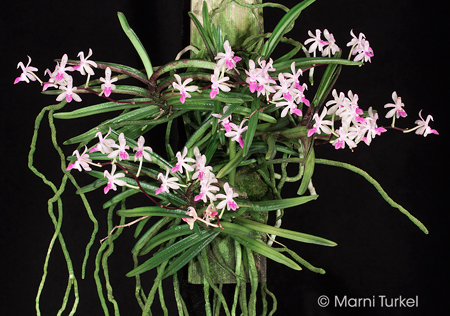 Pollen Parent: Stereochilus dalatensis 'CH'