During checkout: select the "Orchid & Flask Orders" payment option.
When this item has a price and becomes available for order
you can decide if you want to commit to buy it.
In the shopping cart: use your back button to return
Sudamerlycaste dyeriana outcross #3407 ('KVA' x 'KVB') (approximately 25 seedlings per flask).
The Species: The first plant I bought of this species was Lycaste dyeriana. Then it got changed to Ida dyeriana. Now it been has moved again. This is found in Ecuador and Peru at elevations from 3000 to 6000 ft as a pendant epiphyte in mountain forests. It is usually found growing on the side or underside of branches. The flowers are fragrant and can have up to 5 per blooming.
Culture: I have grown this species well in warm conditions and also in intermediate in shade. From the elevation, some plants may do well in cool conditions also. It does best when mounted if it dries a bit more between waterings that most of my mounted plants. I have also grown in potted (letting the growths hang over the side of the pot) in a fine bark mix. It should do well in a basket also where it can be potted underneath or by the side where it can grow over the side. When potted I let it approach dryness but not go dry for an extended period of time.

Sudamerlycaste dyeriana '9025': Representative of the species.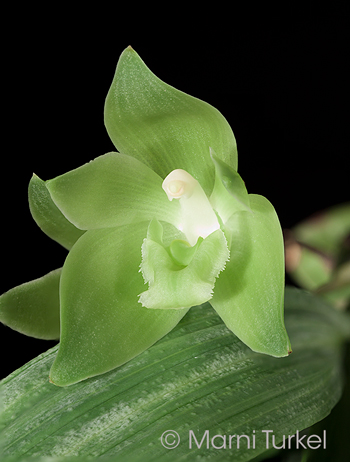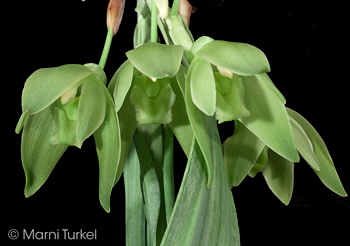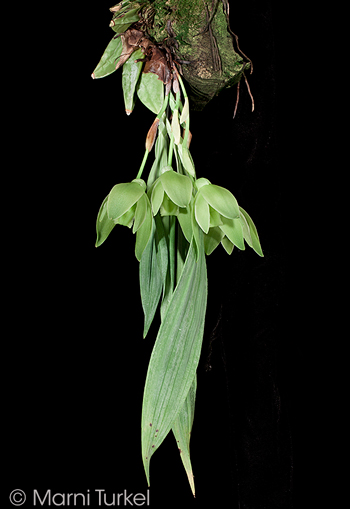 Parent of this cross Sudamerlycaste dyeriana 'KV'. I don't know if this was the pollen parent or the capsule parent. The other parent was from the same source.