Sold out
Vanda roeblingiana outcross #512 (0318 x 5079) (approximately 25 seedlings per flask).
The Species: This vanda is found at elevations above 5000 feet in the Philippines and the Malay Peninsula. It can have up to 15 of the fragrant, long lasting flowers on an inflorescence.
Culture: I grow this plant with 50 degree minimum night temperatures in moderately bright light, year round water and dilute fertilizer at every watering. It can also be grown intermediate.
Capsule parent: Vanda roeblingiana '#0318'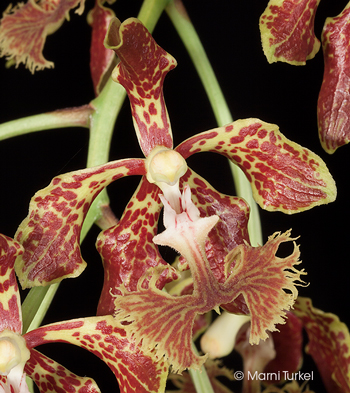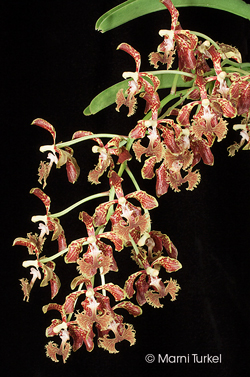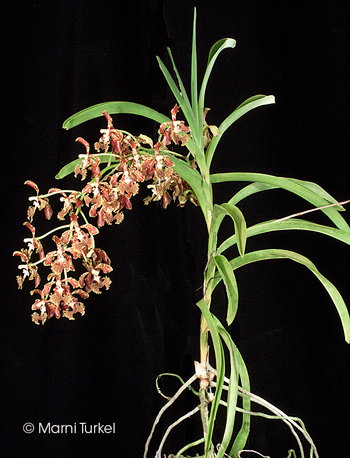 Pollen parent: Vanda roeblingiana '5079'