During checkout: select the "Orchid & Flask Orders" payment option.
You will be billed later.
Before you commit to buy, please read About Ordering
In the shopping cart: use your back button to return
Cattleya Mem Amelia Bertsch 'Wanderlust' 4N x intermedia aquinii orlata 'Miranda' 4N complex hybrid #3776 (approximately 25 seedlings per flask).
Culture: I have been growing these seedlings in warm conditions. Out of flask, they should do well in intermediate to warm conditions. The influence of the Cattleya intermedia should also allow this cross to take cooler night temperatures than many Cattleya hybrids.
Capsule parent: Cattleya Mem Amelia Bertsch 'Wanderlust' 4N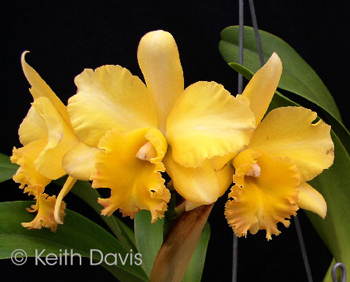 Pollen parent: Cattleya intermedia aquinii orlata 'Miranda' 4N