Sold out
Gastrorchis (humblotii v. humblotii x francoisii) hybrid unnamed #2630 humblotii ('CH' x francoisii 'Stony Point') (approximately 25 seedlings per flask).
The Hybrid: A cross between to elegant Gastrorchis species. My hope is to create a hybrid that will be elegant and beautiful but easier to grow and bloom than either of the parents. Both species are native to Madagascar and the Comoro Islands where they grow as terrestrials at elevations from 3300 to 6600 ft.
Culture: Both of the parents grow well in cool to intermediate conditions in moderate light/dappled shade, with a lessening of water in the winter but not a hard dry rest. I have grown this in a variety of media including fine bark mix, terrestrial mix, and moss in terra cotta. I currently grow the parents in a mix of medium Orchiata bark mixed with a good quality potting soil. A friend has had great growth with a mix of perlite and coir (coco peat). My results weren't as good as his. Some trial and error to find what works under your conditions may be necessary. I have grown seedlings of a previous cross and they have been much easier to grow than the parents though I haven't bloomed any yet.
Capsule parent: Gastrorchis humblotii v. humblotii 'CH'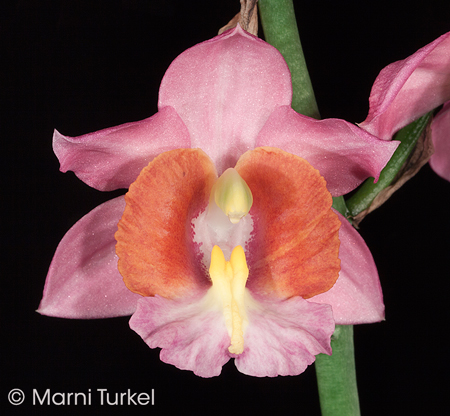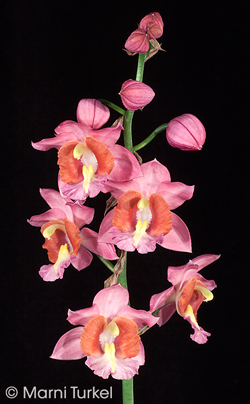 Pollen parent: Gastrorchis francoisii 'Stony Point'