Sold out
Potinara (Cattleya Circle of Life 'Prismatic' x Blc Chia Lin 'Black King Kong') #3702 complex hybrid (approximately 25 seedlings per flask).
The Hybrid: This is an as yet unnamed hybrid. I do not have images of the parents used in this cross, but can show a different clone of Cattleya Circle of Life below and a few links to clones of Blc Chia Lin to give you an idea of the potential for this cross.
Cattleya Circle of Life 'Mystique'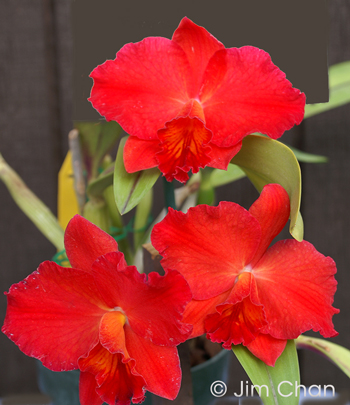 Blc Chia Lin: a few images of different clones can be seen here and here.