Sold out
Zygopetalum triste 'Den'i x self #1089 (approximately 25 seedlings per flask).
The Species: It grows in Brazil from 3000 to 6000 feet as a terrestrial or lithophytic plant with a short underground rhizome and the pseudobulbs are mostly under the surface. The long-lasting flowers on upright spikes and have very pleasant peppery smell that includes a grape fragrance and is especially strong in the afternoon. This is a compact plant that is not often seen in cultivation.
Culture: I have grown this in both intermediate and cool conditions in a terrestrial mix. I fertilize at every watering at the rate of 1/4 teaspoon per gallon and a bit lower strength in winter. It grows in bright light.
Unrelated clone to show the habit of the plant. Zygopetalum triste 'Brian'. For reference, the specimen plant is growing in a 6.5" planter.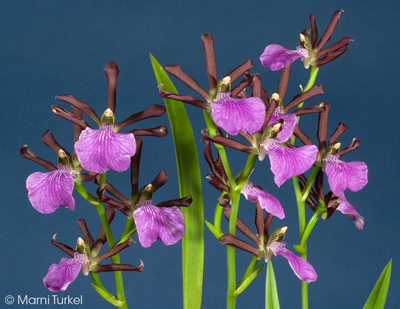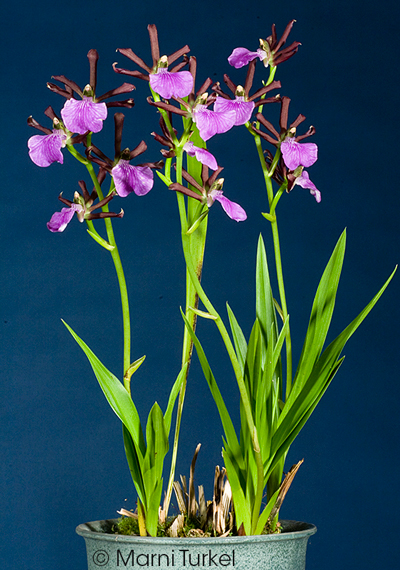 Seedling blooming from a previous capsule of this selfing