Sold out
Zygopetalum maxillare outcross #899 ('Stony Point' x 'Mary') (approximately 25 seedlings per flask).
The Species: It grows at elevations from 2000 to 3300 feet in Brazil and Paraguay. I am told that it grows in crevices in rocks where there is water seepage. It has also been described winding around a live tree fern. It has 1 to 3" of rhizome between the pseudobulbs but will stay pretty well in a pot or can be given a tree fern pole if you want it to climb. The flowers are 1.75" wide, very long lasting and have a fragrance that reminds me of chocolate.
Culture: It is listed as a warm to intermediate grower that requires year round moisture. I have also grown this with a 50F minimum night, but it has done better at 56F. I fertilize it with 1/4 strength fertilizer most of the year and a bit lower strength in winter. I have always grown it in a fine bark mix.
Capsule Parent: Zygopetalum maxillare 'Stony Point'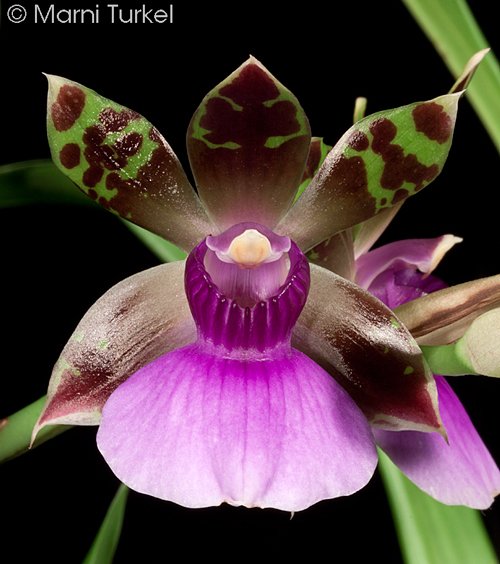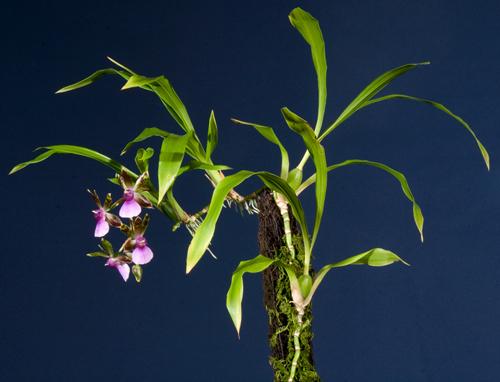 Pollen Parent: Zygopetalum maxillare 'Mary'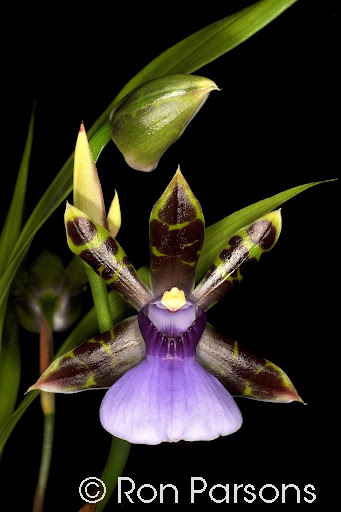 '