Sold Out
Cyrtochilum Juliann #1158 (Cyr ramosissimum x Cyr villenaorum) (approximately 25 seedlings per flask).
The Hybrid: Both of the parents are known for large, branched spikes with many flowers. Cyrtochilum ramosissimum is a compact plant that grows as a terrestrial in Colombia and Ecuador at high elevations. It doesn't climb the way many in the genus and can have up to 100 flowers on a spike. Cyrtochilum villenaorum is a warmer grower with a climbing habit and sublimly beautiful flowers.
Culture: I grow this in cool to intermediate conditions, year round water with dilute fertilizer in moderately bright light. Cyr villenaorum is from moderate elevations and gives a more adaptable temperature range than might be expected. I am growing these potted in a fine bark mix.
First Bloom Seedling: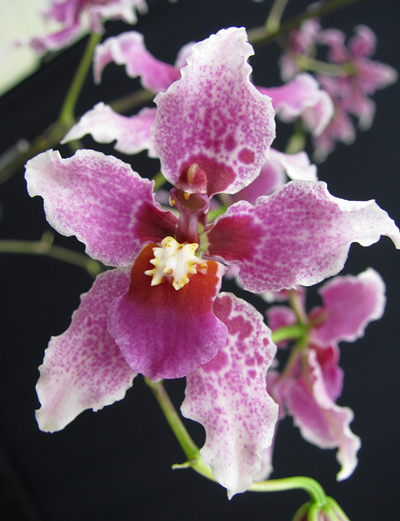 Capsule Parent: Cyrtochilum ramosissimum. The close up is the pollen parent and the spike is a different clone.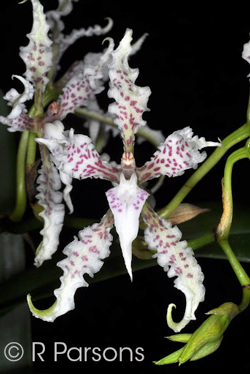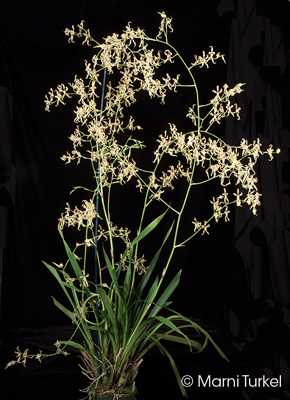 Pollen Parent: Cyrtochilum villenaorum. The close-up is the capsule parent and the blooming spike is a different clone that shows the spike habit.