Sold out
Dendrobium hybrid #2394 (Den. parvulum x Den cyanocentrum blue) (approximately 25 seedlings per flask).
The Hybrid: This is an unnamed hybrid between two much sought after miniature dendrobiums, both of them are the blue form of the species. Dendrobium parvulum (syn delicatulum) is a super-mini, creeping species from New Guinea that is about 1/2" tall and blooms on leafless backbulbs. Dendrobium cyanocentrum is another miniature from New Guinea that makes a plant under 2" tall. The flowers are usually produced in pairs on the leafless pseudobulbs. Dendrobium parvulum grows in intermediate and cool conditions. Dendrobium cyanocentrum prefers warm-intermediate to warm conditions.
Culture: I can only speculate at what conditions will be best for this. I would think intermediate to warm-intermediate temperatures with moderate to moderately bright light. There should not be a winter dry rest. Good quality water will be important and I would use dilute fertilizer. These could be grown mounted or potted.
Capsule Parent: Dendrobium parvulum 'Violet Blue'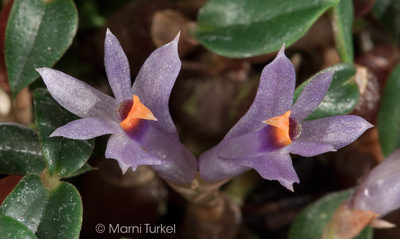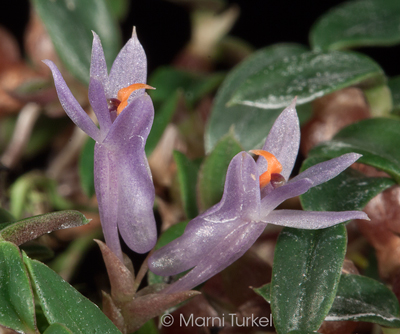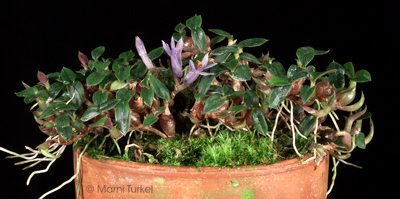 Pollen Parent: Dendrobium cyanocentrum '1026'