Sold out
Dendrobium Standing Ovation primary hybrid #2746 (Dendrobium cyanocentrum x petiolatum) (approximately 15 seedlings per flask).
The Hybrid: This is a cross I made and registered. It is of 2 choice miniature orchid species from New Guinea: Dendrobium cyanocentrum by Dendrobium petiolatum.

Culture: I have found these very easy to grow. I have them potted in a fine bark mix as well as mounted on oak wood. The flowers last well. I grow them in moderate light with year round water and fertilizer. I have them in two different growing areas. One is 65 F minimum nights with 80 to 85 maximum days. The other is 56 F minimum nights with 80 F maximum days.
Blooming seedlings of this cross of Dendrobium Standing Ovation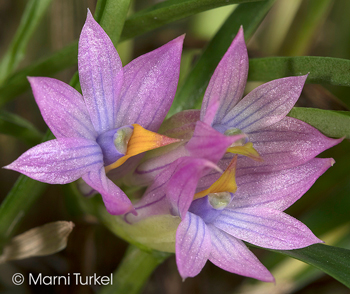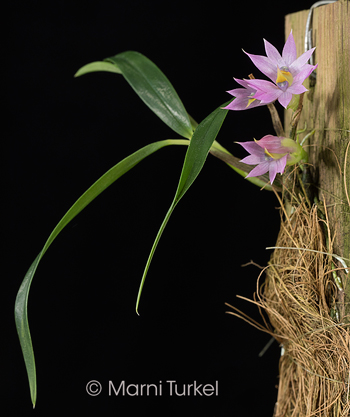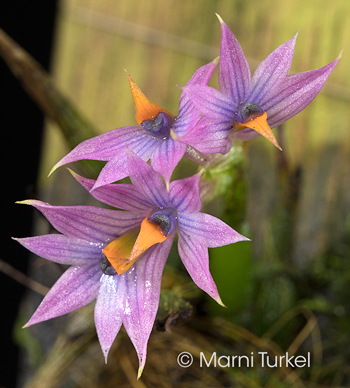 Capsule parent: Dendrobium cyanocentrum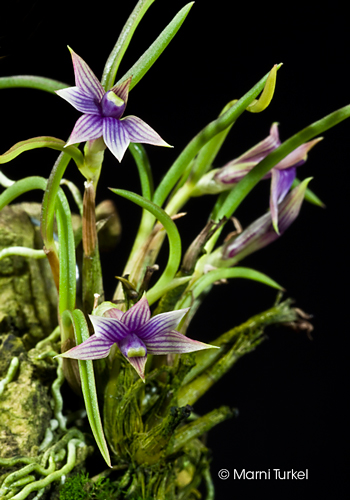 Pollen parent: Dendrobium petiolatum