Sold out
Houllinia Leon #977 (Houlletia odoratissimum '6133' x Paphinia neudeckeri '6211') (approximately 25 seedlings per flask).
Hybrid: A flask of a new cross between two related genera: Houlletia and Paphinia. It has been registered provisionally under the name Houllinia. I made this hybrid because I couldn't image what it would do and I wanted to know. The plants in flask have been very vigorous and grow well out of flask. The parents are Houlletia odoratissima which held the capsule and has an upright spike with large, fragrant flowers and Paphinia neudeckeri which donated the pollen which has a pendant spike with large flowers. The first 2 plant images are of the first seedling of the cross to bloom one of the parents. Both parents grow in the Andes of South America as epiphytes at moderate temperatures.
Culture: It is an intermediate to warm-intermediate grower that requires year round moisture and likes to approach dryness just a bit between waterings but not dry out. I am currently fertilizing at every watering at the rate of 1/4 teaspoon per gallon and a bit lower strength in winter. I have been growing the seedlings in a fine bark mix. The inflorescence starts in an upward direction and settles to almost horizontal with the weight of the open flowers.
First bloom seedling of Houllinia Leon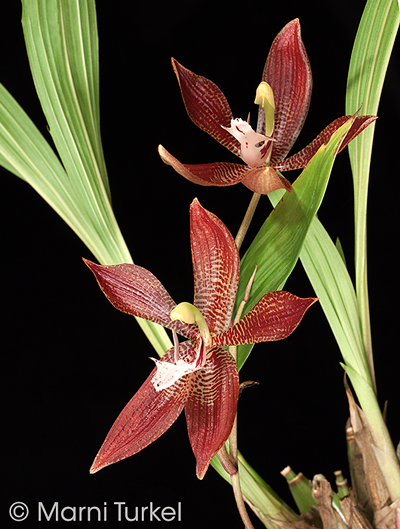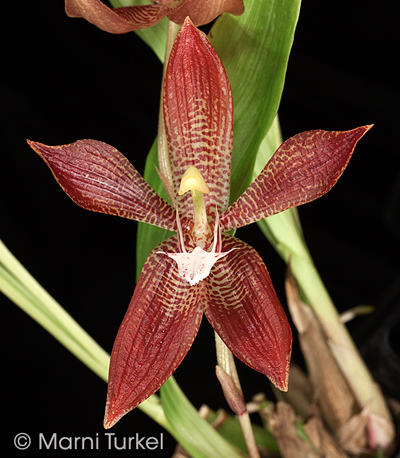 Shown below are the parents of this cross.

Capsule parent: Houlletia odoratissimum '6133'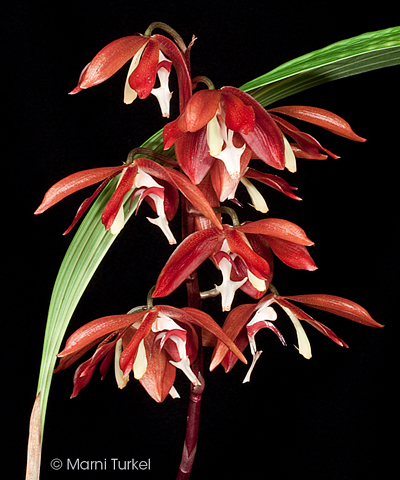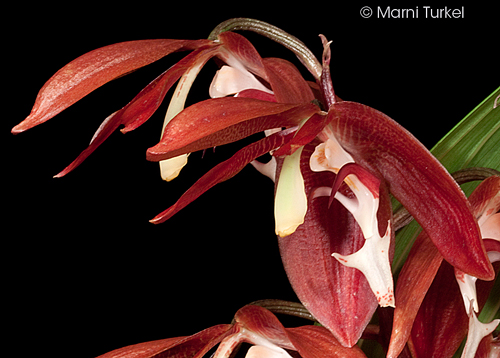 Pollen parent: Paphinia neudeckeri '6211'