Sold Out
Lycaste hybrid (Lycaste powellii x Ida/Sudamerlycaste lata) #903 (approximately 25 seedlings per flask).
The hybrid: This is an unbloomed and unnamed hybrid of a small statured Lycaste species from Panama (powellii) with 4" fragrant flowers crossed with a small stature, exceedling floriferous green and white Ida/Sudamerlycaste (lata). The correct name of the resulting cross is Lycamerlycaste, but I'm having a hard time wanting to use it.
Culture: I grow both parent plants with 55 degree minimum night temperatures in moderate to moderately bright light. I water the Lyc. powellii a bit less in the winter, but don't give it a hard dry rest. Fertilize regularly during growth. I grow them potted in a fine bark mix.
Capsule Parent: Lycaste powellii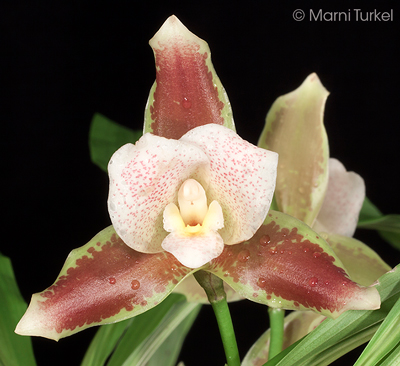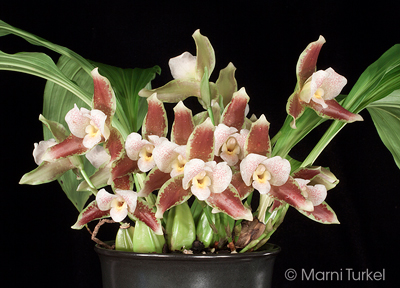 Pollen Parent: Ida/Sudamerlycaste lata