Sold out
Lycamerlycaste unnamed hybrid #1428 (Lycaste macrophylla 'Machu Picchu' HCC/AOS x Sudamerlycaste lata 'Stony Point') (approximately 25 seedlings per flask).
The Hybrid: The Lycaste macrophylla that I used is an excellent clone with a dark mahogany and a slight edging of green. The petals are brushed with a dark rose color. This is a moderately sized plant for a lycaste. It is free flowering and the blooms do not need staking. It has a light herbal fragrance and seems to be dominant for shape. The Sudamerylcaste lata (syn Ida lata) is a green and white species noted for mass bloomings and its small stature.
Culture: I have always grown the Lycaste macrophylla in a cool greenhouse (50 to 75°F). This particular clone is from a higher elevation that some. But others grow it in intermediate condtions. The Sudamerlycaste lata does well in warm or intermediate condtions so I would expect this to be an adaptable species.
Capsule Parent: Lycaste macrophylla 'Machu Picchu' HCC/AOS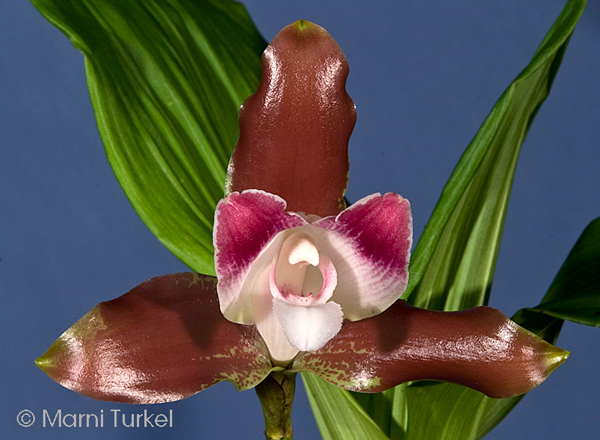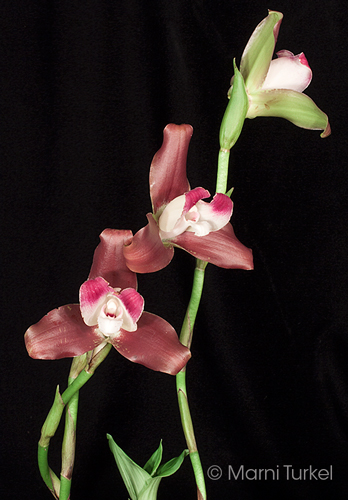 Pollen Parent: Sudamerlycaste lata 'Stony Point'