During checkout: select the "Orchid & Flask Orders" payment option.
You will be billed later.
Before you commit to buy, please read About Ordering

Lycaste unnamed hybrid #1070 (macrophylla 'Machu Picchu'' HCC/AOS x angelae 'B.E.N.') (approximately 25 seedlings per flask).
The Hybrid: A cross of two long-lasting, dark flowered, floriferous species. Both of these are more compact than many lycastes and should make for free-flowering colorful plants that are of a reasonable size.
Culture: Both of the parents grow in intermediate to cool intermediate conditions. The L macrophylla gets year round water and the L angelae gets less water in the winter. Both grow in moderately bright light and are fertilized at 1/4 strength during the growing season.
Capsule Parent:Lycaste macrophylla 'Machu Picchu'' HCC/AOS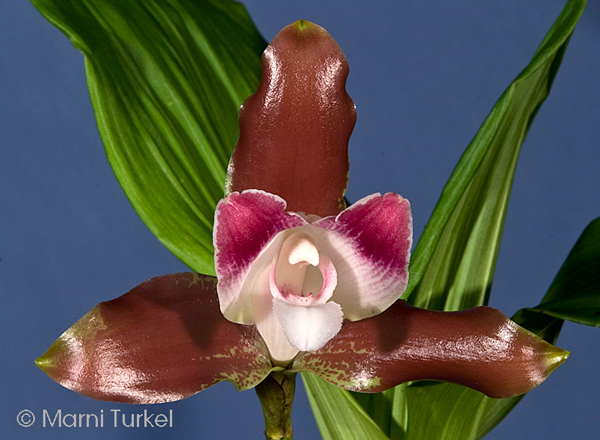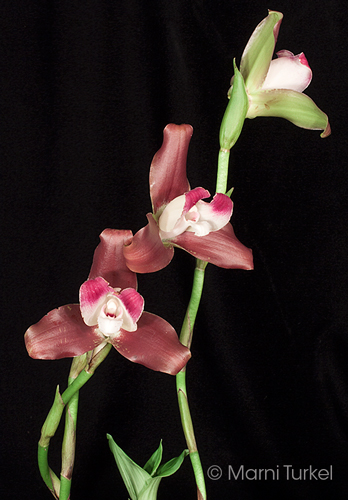 Pollen Parent: Lycaste angelae 'B.E.N'