During checkout: select the "Orchid & Flask Orders" payment option.
You will be billed later.
Before you commit to buy, please read About Ordering
Lycaste unnamed hybrid (Autumn Glow x powellii) #2132 (approximately 25 seedlings per flask).
The hybrid: A cross between a large, free flowering, long-lasting hybrid (Autumn Glow) with warm autumn colors crossed with a small stature, exceedling floriferous, fragrant species (powellii). I am expecting a free-flowering hybrid with a more compact size than Lycaste Autumn Glow, but still keeping the rich coloration.
Culture: I grow both parent plants with 55 degree minimum night temperatures in moderate to moderately bright light. Neither get a significant dry rest in the winter and are not left dry for any period of time between waterings. Fertilize regularly during growth.
Capsule Parent: Lycaste Autumn Glow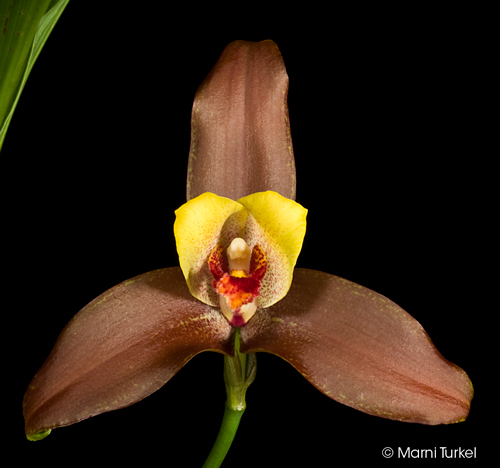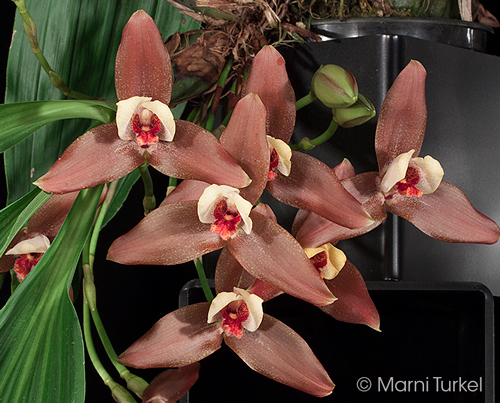 Pollen Parent: Lycaste powellii