Sold Out
This cross has been remade and should be available in 2017
Lycaste Autumn Glow x Lycaste powellii) #917 (approximately 25 seedlings per flask).
The hybrid: I have bloomed out quite a few seedlings from the first cross that I did some years ago between a large, free flowering, long-lasting hybrid (Autumn Glow) with warm autumn colors crossed with a small stature, exceedling floriferous, fragrant species (powellii). The seedlings have the fragrance of sweet green apples so I named it after the commercially cultivated local apple. The flowers
Culture: I grow both parent plants with 55 degree minimum night temperatures in moderate to moderately bright light. Neither get a significant dry rest in the winter and are not left dry for any period of time between waterings. Fertilize regularly during growth.
Capsule Parent: Lycaste Autumn Glow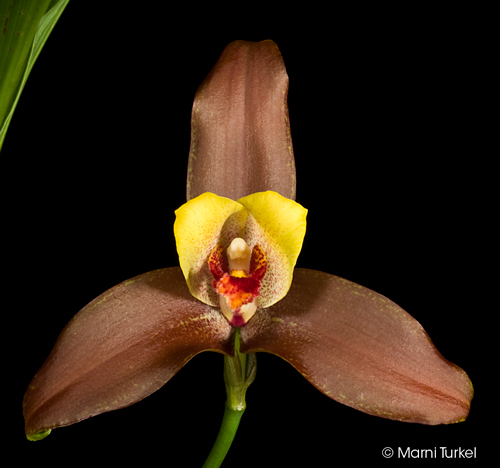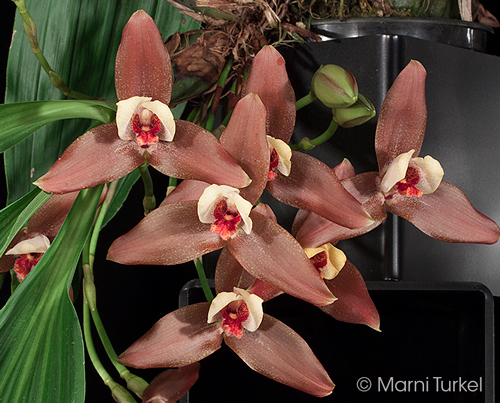 Pollen Parent: Lycaste powellii