During checkout: select the "Orchid & Flask Orders" payment option.
You will be billed later.
Before you commit to buy, please read About Ordering
In the shopping cart: use your back button to return
Dendrobium devonianum outcross #1489 ('8583' x '1617') (approximately 25 seedlings per flask).
The Species: The flowers of this species are up to 2" across and appear in late spring on the older pseudobulbs. It comes from the Himalayas from India into China and Vietnam where it grows as an epiphyte between 1650 to 6600 ft elevation. The old leafless growths produce the flowers and will continue to bloom for several years. The parents of this cross particular plant are from India.
Culture: This species comes from a variety of elevations and may do well warm as long as it is given a cooler, dry rest period in winter. I have grown it in cool -intermediate conditions with a dry rest from November through February with an occasional misting/watering to keep the pseudobulbs from shriveling. When the flowers are developing in the spring water sparingly and while the are open, best not to water as it can shorten the life of the flowers.
Capsule parent: Dendrobium devonianum '8583'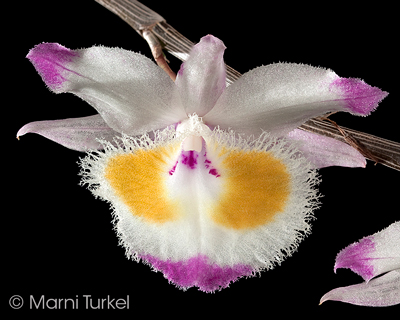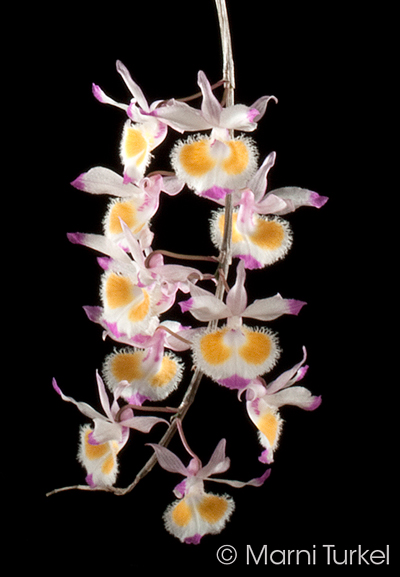 Pollen parent: Dendrobium devonianum '1617'